Although I could not fly in to Reading Air Show early June, I wanted to visit Mid Atlantic Air Museum at Reading airport anyway. I finally had a chance to fly there about a month after giving up the air-show fly-in.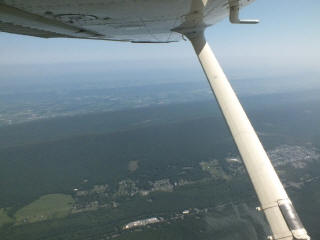 It was hazy but a nice weather.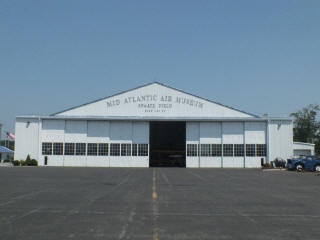 Main Hangar of the Mid Atlantic Air Museum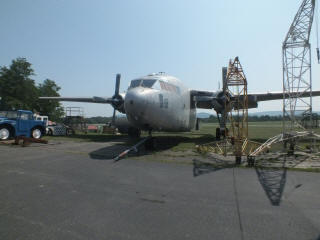 C-119 Flying Boxcar. I parked my Cessna next to this airplane.
Since I parked my Cessna among the static display airplanes, my Cessna became a temporary display.
Probably not all airplanes of this museum were there because flyable ones may be participating a nearby air show. Nonetheless I saw many rare airplanes.
This museum is trying to restore Northrop P-61 Black Widow back to the flying condition. P-61 was the first dedicated night fighter in WWII. There were other fighter airplanes fitted with night air combat equipment. But, this P-61 was designed to be a night fighter. It had a radar for night air combat in the big nose dome.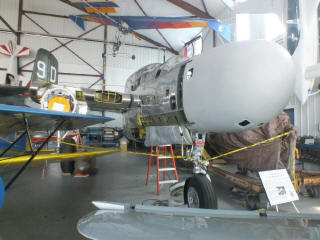 P-61 Black Widow under restoration.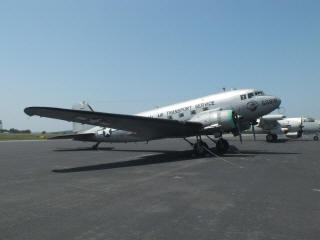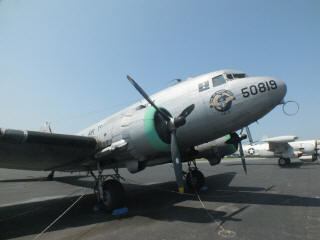 C-47 Skytrain. I believe this one was flyable.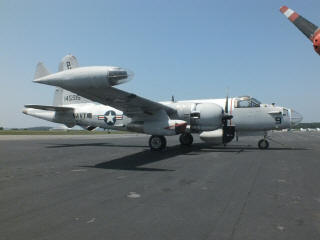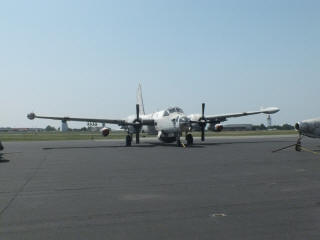 P-2 Neptune. I remember I saw P-2J used by Japanese Maritime Self-Defense Force when I moved to near Atsugi base in 1991.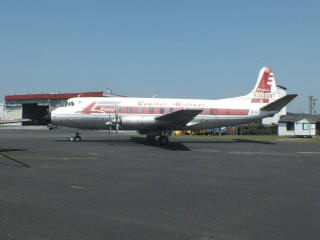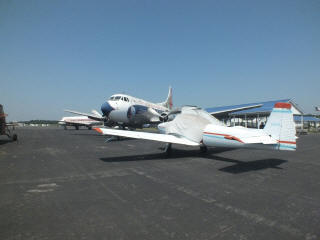 I believe the left one is Electra. And, the right one is .... I forgot.
The tour guide said the below airplane was F-80. But, F-80 is supposed to have two air intakes on the side of the fuselage. This one cannot be F-80.
And, I'm sure I have never seen the airplane below in any other places before. The main wing goes around the engine. The idea was to accelerate the air flow over the wing by the engine to get better lift. The idea was interesting, but didn't work. And, this concept didn't become popular.
So, I still want to come to the air show here. Now I got a little more familiar to this airport than before. It was a good preparation for the next year. I hope I have a nicer weather for the next year's Reading Air Show. I need a good weather across Pennsylvania from Pittsburgh to Reading.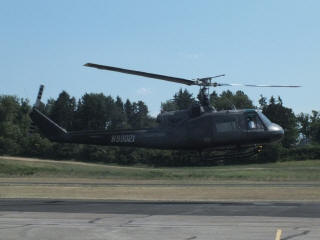 When I came back, UH-1 of Air Heritage Museum at Beaver County Airport was practicing.