| | |
| --- | --- |
| CaptainYS's Flight Logbook 2020 | |
Please enable JavaScript to display links.
07/05/2021
July 4th Fireworks (and How to find Beaver County Airport at night)
One thing I've been wanting to do was watching July 4th Fireworks from the air. I couldn't do it while I was renting from a flight school because flight schools were closed on July 4th. But, now I joined Beaver Valley Flying Club. Regardless of holiday or not, I can pull out and take off as long as I can reserve an airplane. So, I did this time.
The view was absolutely gorgeous. Fireworks all around. The United States of America is fully open for business again! Downtown fireworks was spectacular. The fireworks exploding underneath was already special enough, but what's particularly special was I could see fireworks reflected on the river surface. The reflection is not visible from the ground. Also I could see all fireworks shows big ones and small ones, not just downtown fireworks. I saw relatively large one, that I presumed from Monroeville mall. Quite good one from Waterworks or Fox Chapel area. South side, Dormont, West Mifflin, fireworks were shooting up from everywhere!
Once the downtown show is over, I made a fuel stop at Allegheny County Airport. Also I did two stop and goes to extend my night currency. But, private individual fireworks were still shooting up. Some were directly from under the final approach course. I had to make a very steep approach to avoid being shot down. But, Allegheny County has a 6500-ft long runway, more than long enough for Cessna 172. I could actually evey shoot for middle of the runway, if I really needed to avoid anti-air artillery. That was fun, too.
By the way, Beaver County Airport is relatively difficult airport to spot. The landmark I use for finding the airport is the shopping center east of the airport. But, it is just one of many shopping centers. When I started flying from Beaver, I pretty much relied on GPS to find the airport. Nonetheless, after several years, I am able to distinguish the shape of the shopping center from the distance.
But, at night, it's even more difficult. If you have experience in night flying, you probably look for a rotating beacon, which flashes every a few seconds. So, you look at somewhere completely dark, and find a flash, which repeats at the same interval. That method doesn't work for Beaver. Why? Let's take a look at how Beaver County beacon look like at night. The next figure is when the beacon flashes.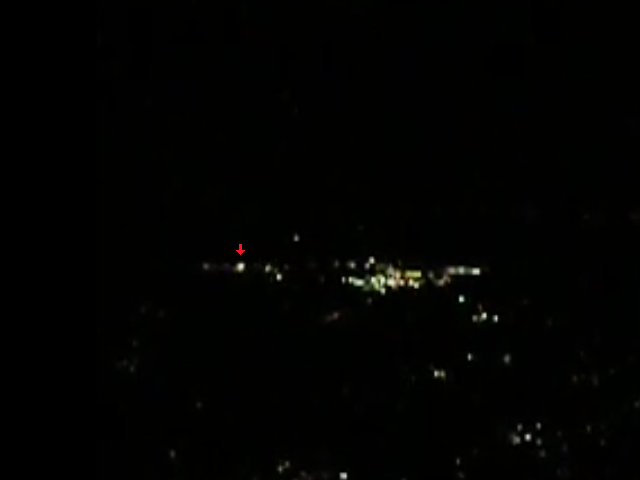 And the next one is when dark.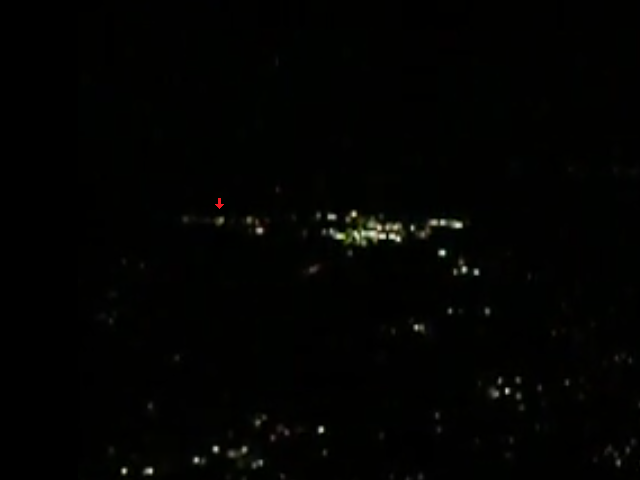 There apparently is something bright immediately next to or underneath or above the rotating beacon. So, from the pilot point of view, Beaver beacon is always bright, but the brightness changes at the same interval. If you expect complete darkness and repeating flashes, you won't find it.
01/06/2020
Happy New Year!
So far, I have:
Total Flying Time 713.4
Total Landings 1840
Total Night Landings 154
PIC 630.4
Solo 141.9
Cross Country as PIC 214.4
Night PIC 39.6
Dual Instruction 286.4
Dual Cross Country 30.5
Dual Night 26.3
Hood 111.1
Actual IMC 12.0
Approaches 285
Holdings 55
PCATD 5.3
Birds Killed 2 +1 unconfirmed kill (Rest In Peace....)
| | |
| --- | --- |
| Comments are welcome. Send E-Mail to: | |