ysflight.com - From Author
Please enable JavaScript to display links.
YS FLIGHT SIMULATOR Ver. 20150425 (for Windows, Mac, and Linux)

I was enjoying heaven-like 1.5 months. I had something to watch every week. Pittsburgh Air Show on May 13-14, watching Blue Impulse over-the-base training at Matsushima air base on May 23, seeing off the last for-passenger YS-11 of Japan Air Self-Defense Force at Miho air show on May 28, watching Blue Impulse fly-over at Hikone castle on June 4, seeing Airbus 380 take-off for the first time from Narita Air and Science Museum on June 11, Youngstown Air Show on June 18, and Dayton Air Show on June 24-25.
It happened this way because all major air-shows near Pittsburgh were all in May and June, except Cleveland. While it was like a heaven, it was physically challenging. I got very much exhausted, but now I am relaxed and recovering.
The photo is YS-11 #152 taking off for the last fly-by in Miho air show. This airplane was ferried to a museum in Nagoya the next day.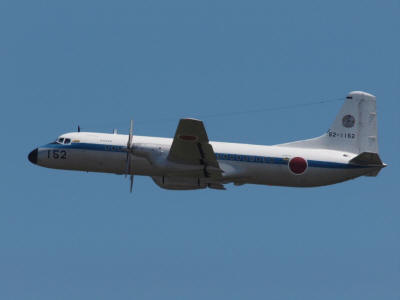 YSFLIGHT Test Version 20170517
Updated the test version. Sorry, I'm still working on some of the bug reports. I'll try to get them done in the next update.
Pittsburgh Air Show 2017
It was fantastic that the air show came back to Pittsburgh. I haven't been able to organize photos though.
The air show had so many performers that something was always flying from 9am all the way to 4pm. Civilian teams included Sean D. Tucker, Sea Harrier, T-33 etc. Military participation was large, too. F-18 demo team, F-22 demo teams, C-130s from the hosting squadron of the 911th airlift wing, and the finale was the Thunderbirds!
Actually I haven't been able to organize photos from the Cleveland Air Show of the last year, either. The biggest thing in the last Cleveland Air Show was the heritage flight of F-35, F-22, and P-51. For the first time I saw F-35 flying.
Below are the photos taken in the Cleveland Air Show 2016, and Wings Over Pittsburgh 2017.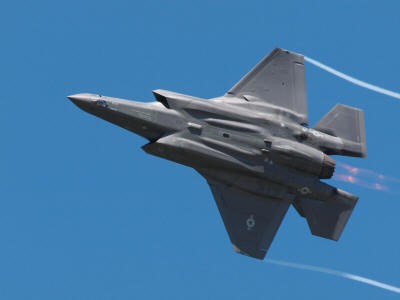 F-35 in the Cleveland Air Show 2016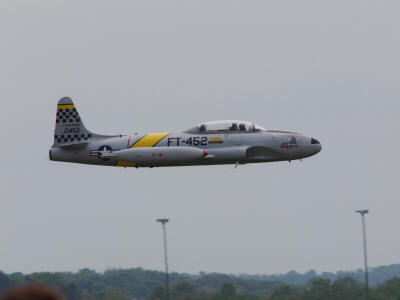 T-33 in the Wings Over Pittsburgh 2017
YSFLIGHT Test Version 20170314
Sorry, Shadow-Map was off in the package I uploaded yesterday. It is fixed in the new package.
YSFLIGHT Test Version 20170313
Added Console Server for macOS. Also maps are now drawn depth-tested. I believe (hope) elevated maps should be drawn correctly in this version.
1,500 logged landings!
I flew a cross-country to Dayton International (KDAY) yesterday. When i came back, I did one touch & go, and then full stop. That gave me 1,500th logged landings.
(Read more)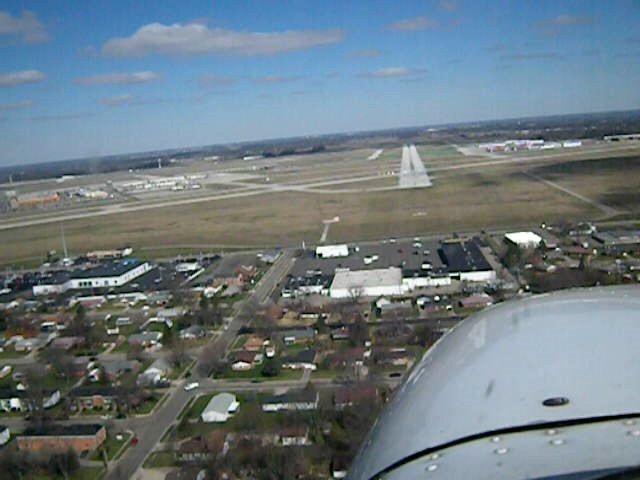 Compiling Universal Windows Platform + OpenGL ES 2.0 Program with CMake (Updated)
Since CMake 3.8rc1, you can link a .targets file that comes in NuGet package. This new feature allows you to download a NuGet package of OpenGL ES library and link it with a Universal Windows App all in CMake scripts. (By the way, I contributed to the CMake project my code to enable this feature.)
(Finally!) I had time to organize photos from 2016 Toledo air show. I first thought it was going to be a small local air show, but I was wrong. It was much more fun and bigger than I expected.
Synchronously Getting File Listing in a Directory in Universal Windows App in C++
Universal Windows Platform API very often require asynchronous processing (IAsyncOperation). At first, I thought it was a failed API design. Requiring asynchronous processsing for just getting file listing of a local directory is too much. It's a failed API design, I thought at first.
But, I figured that all I need to do is to run it in a different thread. Just by getting file listing in a different thread, you can do it synchronously. If someone is having a same problem, it might be a help.
YSFLIGHT Test Version 20170122 available for download.
Fall semester went just as usual. I have taught this introductory programming course many times by now, and I know what materials to cover and how much time should be used where. But, last spring-semester course, advanced-level course was difficult. It was finalized in November, two months before the semester started. I had very short time to prepare. What made it more difficult was some contents that I was planning to cover was overlapping with other courses and had to drop them. I was totally under-prepared. This time there is no such excuse. I must spend time and well prepare for the comin semester, but...
I ended up spending looooong time playing a classic RPG called Xanadu and Xanadu Scenario 2 by Falcom. I have purchased the re-make version based on an official PC-8801SR emulator, two years ago, and the package had been sitting in my bookshelf. By the way I'm wondering why Falcom does not sell the English-translation of those titles. They are such a nice games. If they need a translator, I'll be more than happy to volunteer. Xanadu was released in 1986 and Xanadu Scenario 2 in 1988.
I ended up with starting these two games to test my program for stitching screenshots together to make a 1:1 scale map of 2D role-playing games. I was browsing a Japanese Amazon (Amazon.co.jp) late November, when I realized a package called Xanadu Perfect Collection was available. It was a re-make version of Xanadu series. It included for the first time a re-make version of Revival Xanadu 2. Actually, the package was on sale a year ago. The package was sold for pre-order only. I knew it too late to place an order.
But, I really wanted it. I played Xanadu and Xanadu Scenario 2 on my old 8-bit FM77AV when I was a junior-high student. I was away from the Xanadu series for long, but after I moved to Pittsburgh. I imported and played the re-make version called Revival Xanadu. Then I played the more modern version called Xanadu Next last winter. So, I have played three Xanadu titlesmade for PC, Scenario 1 (Revival 1 is same as Scenario 1), Scenario 2, and Next. But, only one made for a PC, Revival Xanadu 2, was only available for PC-9801, and never ported to Windows until this Xanadu Perfect Collection. It was too late to buy it new. But, some sellers were selling it at almost twice the original price. I took it, and asked my co-worker who is visiting Japan this winter to pick it up for me.
I won't receive it early enough to play this winter break, but I'll be able to put my hand on it during the spring break or summer. When I played Scenarios 1 and 2, I bought the game package and a cheating book together. I had just followed the book to the ending. But, if I play a new title (new to me) now, I want to clear without such a guide book. Playing with a cheating book is just like traveling with a tour guide. Playing by myself is like exploring an uncharted territory.
If I play without such a cheating information, what is essential is field maps. I will need to make a map by myself. Suddenly the idea came to my mind. It's a classic 2D game. If I take screenshots, trim, and stitch together, I can make a 1:1 scale map. Of course, if you do it in a general image editor, it will take infinity. But, if I write a program, I should be able to do it.
So I did write a program. I pull out Dragon Slayer Chronicle that I bought two years ago, and started Xanadu Scenario 1 to test my program. I was playing and enhancing my program simultaneously. It went very well. Then I couldn't resist starting Scenario 2. As a side-effect, I am able to type non-English (UNICODE) characters into a text-box widget of my GUI library. This will be also available in YSFLIGHT. (I need to upload a test version!)
I will also release this Retro RPG Map Tool soon.
By the way, I flew this Friday. For whatever reason, the runway was not plowed and snow-covered. It was a bit of real-world soft-field take-off and landing. Mmy actual PIC (my PIC time without a presence of current CFI) reached 300. U.S. regulation allows to log PIC time regardless of the presence of an instructor on board after you get a license. But, Japanese regulation does. Although my chance of flying as a pilot in Japan is nearly zero, I keep track in my Excel version logbook. This year, I expect to reach 600 total flying time, and 1500 landings.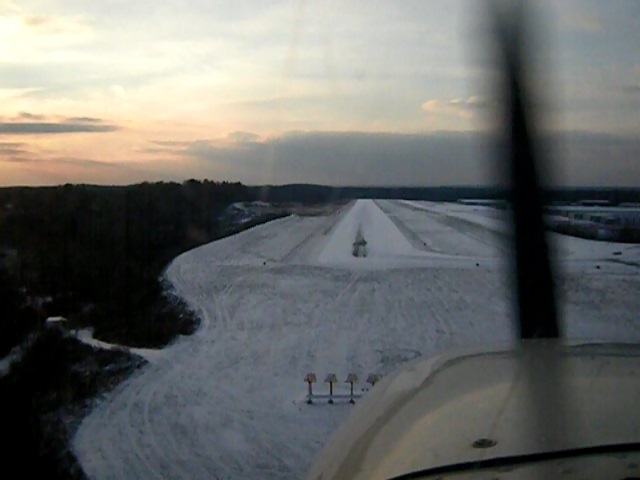 Please enable JavaScript to display links.
| | |
| --- | --- |
| Comments are welcome. Send E-Mail to: | |